!...Purebred, AKC Registered, Affordable Yorkie pups in Townsend, Delaware...>


Middletown, DE 19709
302-465-2085 Call/Text
PupEPalace@aol.com
YorkieYouTube.com
PuppyTrainingTricks.com



MUST HAVE ITEMS BEFORE PICK UP!


---
Use discount code AKCYORKIEPUPS for
25% off the LIFETIME membership!!!

My pup buyers I recommend getting membership at
least 4 weeks before you bring pup home. There are
courses for incoming pup preperation and the first
days home courses you can view prior to pick up. :-)

If you bought a pup already I'd get membership asap!
Better late then never LOL Sorry my fault I just found it! :-/



*******UPDATE 1/25/2022*******
I'm extending Health Guarantee to pups' 3RD BIRTHDAY
if you purchase a Baxter and Bella Membership!
I am thinking if pup (and owner) are trained properly
the pup will live a longer, happier, healthier life! :-)



---
I feed Eukanuba dry puppy food chicken flavor medium bites.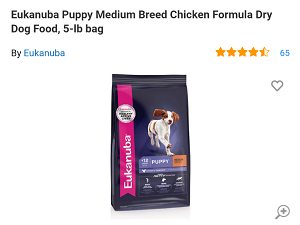 Travel crate to bring pup home
| | |
| --- | --- |
| | > |


Ex pen or Crate-Pups area

Bowls

Beds

Other Should Have's

TO TOP



Website designed and created by Wendy Abubakari
We reserve the right to add, change, delete any
part of this website at anytime without notice!
websites by Wendy

Duplication of any part of this website without permission is prohibited.
Copyright © 2003 Pup E Palace