!...Purebred, AKC Registered, Affordable Yorkie pups in Townsend, Delaware...>
NUMBERS 6:24-26
REPENT JESUS IS COMING
1 THESSALONIANS 4:16-18
---


Updated 4/16/2023




MY AKC MARKETPLACE
Middletown, DE 19709
302-465-2085 Call/Text
PupEPalace@aol.com
YorkieYouTube.com
PuppyTrainingTricks.com

Roses are red, violets are blue,
I own several Yorkies, you should too!!!

---

Go to Payment Page to leave a deposit!

---
I feed Eukanuba dry puppy food chicken flavor medium bites.
I get it from Chewy or Petflow on autoship.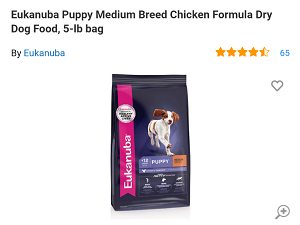 Click pic for a PDF of info!


ARE YOU A BREEDER?
Want to send your pups home with
30 days FREE health insurance?
FREE to join the Breeders Program!
Click HERE

---

If you have a pup from me post pics
&/or comments in my NEW Facebook Group!!!
https://www.facebook.com/groups/pupepalacepastpups
OR
On https://puppies.com/premier/akcyorkiepups :-D
(at the bottom) :-)
THANK YOU!!!

---

I AM RETIRED!!! :-D
I have several local (DE & MD) breeder friends some that
will be taking my dogs and/or have pups from me they breed
now and you will still be able to get a pup from them.
If I have a deposit from you, once you pick a pup
from them, I will transfer your deposit to them! :-D
Sandra is in Dover, DE LPPYorkies.com
Heather is in Dover, DE
Barbara is in Millsboro, DE BaysideYorkies.com
Kathy is in Clear Spring, MD ValnessYorkies.com



---

Prices for pups are as follows:
UNLESS OTHERWISE STATED


Pet/No AKC or APRI Papers
Traditional -- $1200
Chocolate OR Parti OR Blonde -- $1300
Chocolate Parti OR Chocolate Blonde OR Blonde Parti -- $1400
Chocolate Blonde Parti -- $1500

Limited AKC OR APRI
Pet Price PLUS $500

Unlimited AKC
Limited AKC/APRI Price PLUS $1000




---

Fellow Yorkie Breeders
---
Lewis' Precious Paws Yorkies
Dover, DE
Her Yorkies are past pups of ours!
LPPYorkies.com

Bayside Yorkies
Millsboro, DE
BaysideYorkies.com

Valness Yorkies LLC
Clear Spring, MD
Some of her Yorkies are past pups of ours
and she has all my breeding adults I had!
ValnessYorkies.com

Desert Rose Yorkies
Oregon
Delivery available.
DesertRoseYorkies.com

---


Use discount code: AKCYORKIEPUPS

---
If you have a pup from me post pics
&/or comments in my NEW Facebook Group!!!
PastPups.com


---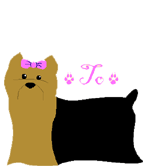 Website designed and created by Wendy Abubakari
We reserve the right to add, change, delete any
part of this website at anytime without notice!
websites by Wendy

Duplication of any part of this website without permission is prohibited.
Copyright © 2003 Pup E Palace